updated july 2021
count: 24
have u ever seen anything THIS beautiful before :')??
Ultra Red
6/10
it's alright, i didn't dislike it but it's not one
that i see myself bying anytime again soon.
Pipeline Punch
7.5/10
i like this one a lot!! the only thing that makes the points go down is that it's so sweet, a little too sweet lol.
one that i have to be in a special mood to pick up.
Ultra Rosa
7/10
it tastes like a certain candy, but i just can't remember what it is! i like the taste,
but it's not really anything special in my opinion.
Ultra Violet
10/10
one of my absolute faves! i love how it's sweet and then it turns bitter!!
if this drink was a song it would be "shut me up" by mindless self indulgence, could it get any better?
Ultra Blue
8/10
it's one that i buy quite frequently. i like the refreshing and "icy" taste,
although it's not one that i feel like i absolutely love, you know?
Ultra Fiesta
9/10
gahh i love this one!! it's like mango loco but with a bit more lime-ish taste, and it makes it so much better!
Definitely see myself bying this one frequently. i won't give it 10 though, just because it's a little too chemical at times lol.
Ultra Paradise
7/10
this one i feel like i need to be in a certrain mood to enjoy. it feels like one i drink before
i'm going to a party, it's that kind of flavor. it can taste very artificial at times which i'm not really a fan of.
Ultra Citron
7.3/10
okay so i had mixed feelings about this one. on one hand it wasn't that interesting to
be honest, but i could also see myself drinking this one really warm summer's day and eNjoing it.
too bad they don't sell this flavor in sweden :'(
The Doctor
4/10
this one just tastes like fanta straight up. pretty useless to buy unless you absolutely love
fanta and want to drink something you get energy from.
Juiced Monarch
8/10
i really liked this one! honestly i really enjoyed the peachy flavor. just a litte too sweet sometimes
but man what do i expect? we're talking about monster here lol.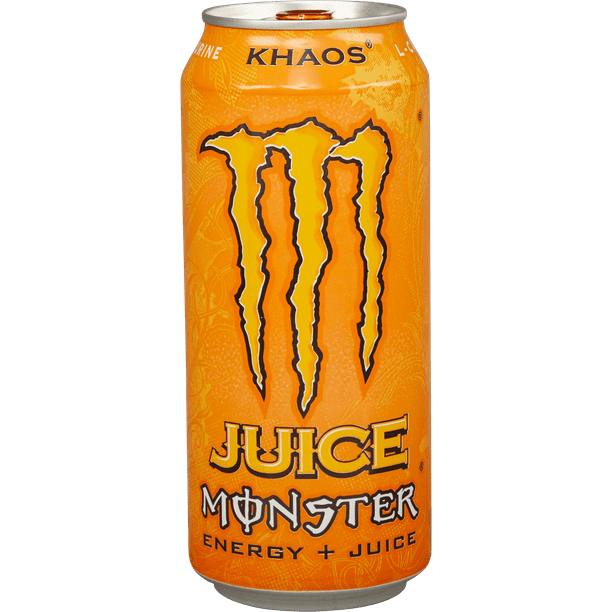 Juiced Khaos
7.8/10
i was a lil surprised at how much i liked this! it tastes a little bit like this candy that we have
in sweden that is called tutti-frutti, v good! i know i would buy this more frequently if it wasn't so expensive!
Pacific Punch
7.5/10
i don't know if i like the salty taste of not...i'm a little torn about it. at times it can taste way
too out of place, but other times it tastes like heaven. and when it does, oh man is it good.
Ultra
10/10
one more for the win!! this is probably the one i buy the most. i looovvvve the fresch citrus taste,
would drown in this every day of the week :>
Ultra Black
8.5/10
this one is really good! It's cherry, kinda sweet but not too sweet like MIXXD. it has a little bitterness to
it that i really enjoy. if this was a regular one in sweden then i could definitely see me buying this many times.
Mango Loco
6.5/10
another one that i wouldn't say is bad but it's not one that i go for 99% of the time.
it's not really anything special either, i feel like i could drink something else and get the same taste.
Absolute Zero
6.5/10
it's a classic!! couldn't give it less than this!
what i really like about this one is that it's not as sweet as the original one.
Monster
5/10
pretty good?! a little too sweet though..
"smells like piss"-Joel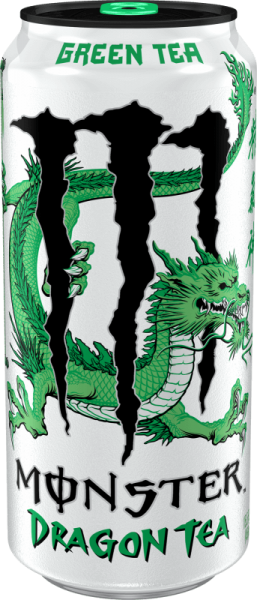 Dragon Tea Green
7.5/10
i kind of really liked this one! it didn't taste that much like monster though.
would buy again if it wasn't so expensive where i live!
Rehab Lemonade
6.5/10
again, not bad, just nothing special really,
so personally i wouldn't buy it again.
Rehab Peach
7.5/10
i feel kind of like with the other one, it's nothing that special, but i kind of really liked the taste.
that it's kind of bitter, but also sweet. and just peach overall, mmm, yes!
Mule
3.5/10
idk, it's something about that weird mix of coca cola, ginger and monster that didn't sit right with me.
i really wanted to like this one but it's just not for me :(
Loca Moca
5.5/10
i mean, it was alright. it was just really, really sweet and oyu could barely taste the coffee lol.
my teeth were also crying afterwars. rip.
Hamilton
3/10
man it just tastes like red bull...no ty.
Mixxd Punch
7.5/10
very good! it makes me really happy when i drink it! it tastes just like those cherry gummy candies
lowkey sliskig sometimes though lmao.